Our Communities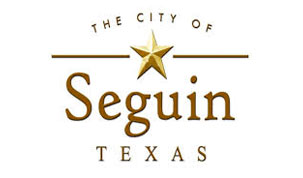 Seguin, located in Guadalupe County, is thirty minutes east of San Antonio and forty five minutes south of Austin with easy access to two international airports, two deep water ports and to two interstate highways, I-10 running east-west and I-35 running north-south. Since its completion in the Spring of 2012, Seguin benefits from the completion of SH 130 - providing fast, direct access from north of Austin to Seguin. SH130 offers motorists an alternative to the congested I-35. Due to location, Seguin is a premier community for logistics and distribution. Products shipped from Seguin travel all across the United States and the world.
Seguin is recognized for having the highest manufacturing jobs per capita in the state of Texas, with almost twice the national average manufacturing jobs. Seguin is home to Caterpillar, Cavco Industries, Alamo Industrial, Continental Automotive Systems, Tyson Foods, CMC Steel Texas, Minigrip, Star Manufacturing, Rave Gears and Hexcel Corp. just to name a few. The City is home to top-rated Texas Lutheran University and a state-of-the-art hospital.Seguin
Seguin Economic Development Corporation
Josh Schneuker, Executive Director
205 N River Street, Seguin, Texas 78155
Office 830-401-2416
jschneuker@seguintexas.gov
Seguin, Texas
Population
Population
Growth Rate
1.33%
Housing & Income
Income Projection
Median Household
$51,697 $56,611
Average Household
$68,491 $76,413
Per Capita
$24,519 $27,453
Workforce
2021 Manufacturing Businesses
Businesses
64
Employed
4,141
2021 HealthCare/Social Assist
Businesses
144
Employed
2,546
2021 Retail Trade Businesses
Businesses
196
Employed
2,318
2021 Educational Services - Businesses
Businesses
31
Employed
1,529
2021 Accommodation/Food Service
Businesses
100
Employed
1,429
2021 Food Service/Drinking Estab
Businesses
87
Employed
1,287
Average Commute Time
19 min.
Resident Commuters
9,003
Non-Resident Commuters
3,259