Our Communities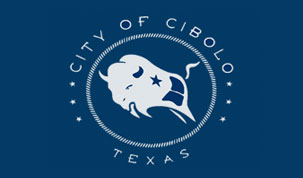 Cibolo is a vibrant and rapidly growing community located approximately just 23 miles northeast of Downtown San Antonio, and just 60 miles southwest of Austin. Cibolo is strategically located along Interstate 35, the "NAFTA superhighway" that runs north and south from Canada to Mexico, and Interstate 10, which runs east and west from Florida to California. The City is within the Schertz-Cibolo-Universal City Independent School District, which is regarded as one of the best public school districts in the San Antonio region.
Cibolo continues to be recognized as one of the safest and most livable cities in the region and the state. The City of Cibolo has received multiple recognitions by various independent survey outlets for safety and quality of life. Cibolo is home to several large industries including Independent Rough Terrain, a rough terrain, heavy logistics company. In 2019 Cibolo was selected as the new home to AW Texas, a high tech Japanese automotive transmission manufacturer, expected to open in late 2020.
Cibolo Economic Development Corporation
Dustin Morris
210.658.9900
dmorris@cibolotx.gov
Cibolo, Texas
Population
Population
Growth Rate
3.62%
Housing & Income
Income Projection
Median Household
$102,748 $105,708
Average Household
$113,083 $121,076
Per Capita
$36,309 $39,054
Workforce
2021 Educational Services - Businesses
Businesses
8
Employed
714
2021 Retail Trade Businesses
Businesses
37
Employed
436
2021 Accommodation/Food Service
Businesses
24
Employed
342
2021 Food Service/Drinking Estab
Businesses
23
Employed
309
2021 General Merchandise Businesses
Businesses
4
Employed
257
2021 Construction Businesses
Businesses
43
Employed
252
Average Commute Time
30 min.
Resident Commuters
3,176
Non-Resident Commuters
10,177