Our Communities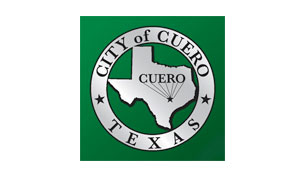 Cuero, the County Seat of DeWitt County, is located in the heart of the Eagle Ford Shale oil & gas formation in South Central Texas. Located 28 miles north of Victoria, Texas and 86 miles southeast of San Antonio, Cuero is a designated Scenic City, Playful USA City, a Go Texan Certified Retirement Community and Preserve America Community. The City is home to the national renowned Chisholm Trail Heritage Museum, a distinguished local community hospital as well as the DeWitt Industrial Park.
Cuero Development Corporation
Bobby Seiferman, MPA, Executive Director
512-925-4048 C
361-275-8178 O
bseiferman@cityofcuero.com
Cuero, Texas
Population
Population
Growth Rate
0.02%
Housing & Income
Income Projection
Median Household
$51,037 $55,885
Average Household
$74,462 $83,053
Per Capita
$25,551 $28,416
Workforce
2023 HealthCare/Social Assist
Businesses
22
Employed
893
2023 Public Administration
Businesses
48
Employed
634
2023 Accommodation/Food Service
Businesses
34
Employed
525
2023 Retail Trade Businesses
Businesses
54
Employed
516
2023 Food Service/Drinking Estab
Businesses
26
Employed
471
2023 Educational Services - Businesses
Businesses
10
Employed
392
Average Commute Time
0 min.
Resident Commuters
1,932
Non-Resident Commuters
736