City of New Braunfels, Texas
Friday, January 08, 2021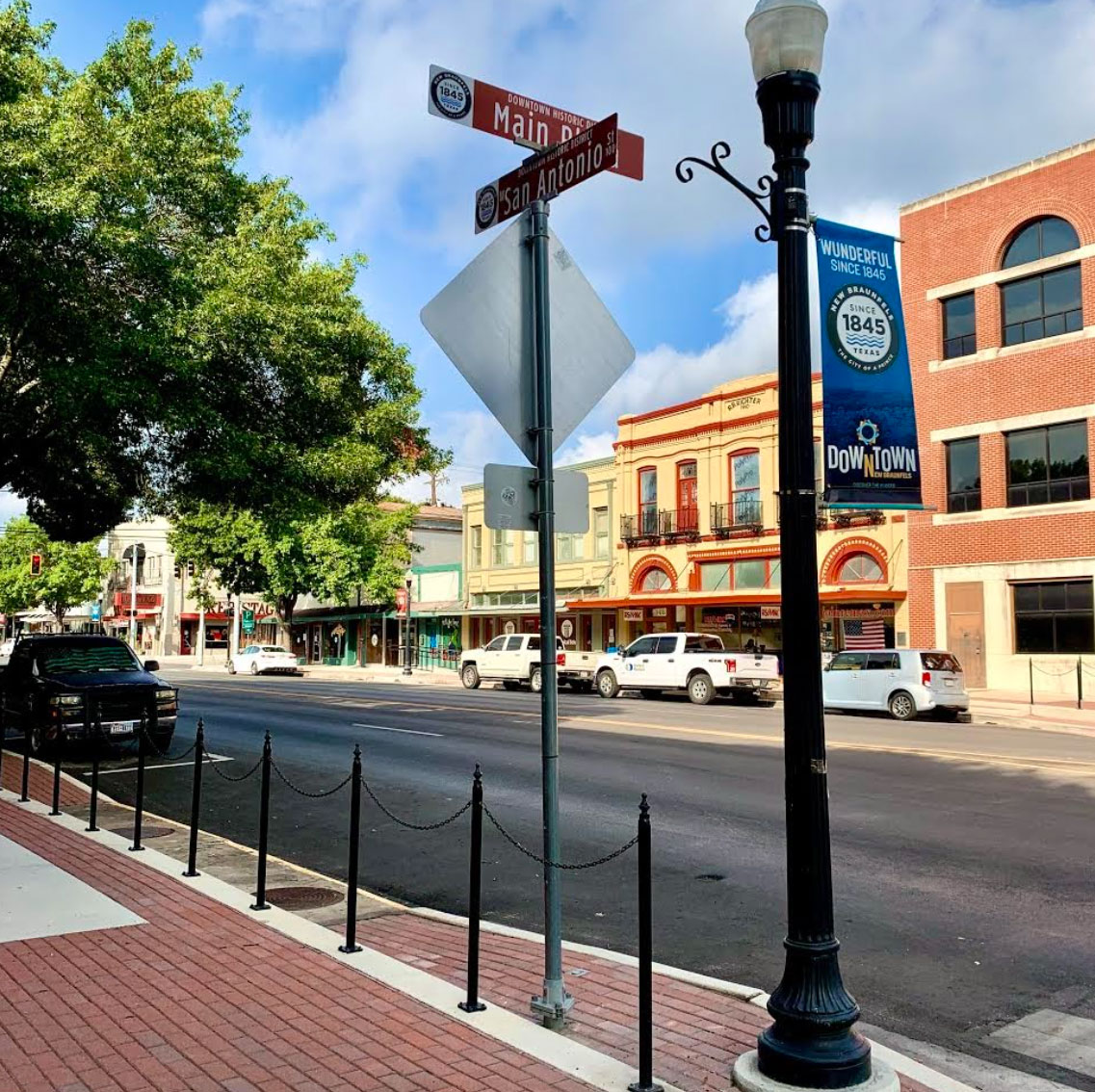 Making the annual Top 10 Census population growth list is an accomplishment for a city or county. When you rank No. 3 over an entire decade as a city and No. 4 as a county in the U.S., that points to sustainable opportunity.
New Braunfels grew over 56% from 2010-2019; and Comal County grew nearly 44% during the same time period. Having one of the nation's fastest population growths requires top-notch city and county government services, something the city has actively invested in. Successful city bonds in 2016 and 2019 are being used to provide upgraded streets, public safety, parks, and library infrastructure.
New Braunfels was founded by a German prince in 1845, and immediately the community was in business with craftsmen, artisans, and industrialists. The city was also home to Texas's largest textile mill for many decades, Mission Valley Textiles.Today, the once-sprawling complex along the Guadalupe River is readying for a transformation to a new life as a multi-use development. Manufacturing is being reshored by foreign firms to New Braunfels, with Canadian-based CGT, the leading Tier One automotive supplier for a dozen original equipment manufacturers for interior coverings, choosing to locate in the city.
New Braunfels is Strategically Located Between San Antonio and Austin
Businesses are investing in New Braunfels, in part, due to their strategic location. The city is located 37 minutes from San Antonio and just 50 minutes from Austin. The first Wal-Mart distribution center in Texas was located here due to their strategic location on 1-35 and minutes from l-10. The transportation corridor is so busy that the world's largest Buc-ee's with over 120 gasoline pumps is located here.
Future Growth
The Town Center at Creekside development dominates the north entry to the city with nationally known retailers, housing, medical, and more.
The Veramendi development is another new development with over 2,500 acres on the city's northwest side and has over 480 acres of park land, 6,000 dwelling units at full build-out, and 1.6 million square feet of commercial real estate, two elementary schools, and a medical campus is planned.
Education
New Braunfels is home to two award-winning school districts which collectively educate over 34,000 students and graduate over 2,000 seniors each May.
The Central Texas Technology Center, operated by Alamo College District, is a higher education workforce training campus located between Seguin and New Braunfels. The campus opened to students in 2004 and expanded in 2016 to better serve regional primary employers with on demand services.
The Greater New Braunfels Chamber of Commerce Supports Economic Growth
Local businesses receive support from the New Braunfels EDC, part of the Greater New Braunfels Chamber of Commerce. The organization is tasked with helping the local business community to grow. They are a go-to resource for entrepreneurs looking to launch a business and companies considering a new location within the city.
New Braunfels is one of over 700 Texas cities with the citizen-approved economic development half-cent sales tax. The New Braunfels Economic Development Corporation has received the Texas Economic Development Council's Economic Excellence Award for 13 consecutive years.
Prior to the onslaught of the pandemic, New Braunfels was poised for a record year of commercial investment. With improvements in combating Covid-19 on the horizon, the community is expected to rebound quickly.
Companies wishing to take advantage of nearby opportunities are encouraged to contact the chamber at 830-608-2811 or www.businessinnewbraunfels.com. The New Braunfels EDC is the umbrella marketing organization for the City of New Braunfels via their economic development sales tax corporation, the Chamber of Commerce, the Greater New Braunfels Economic Development Foundation, Comal County, and New Braunfels Utilities. GVEC is proud to be a part of the New Braunfels community, providing AC/heating, electrician services, and solar and battery storage solutions to residents in the greater New Braunfels area.