Major Development Projects Are Underway in Cibolo
Thursday, October 31, 2019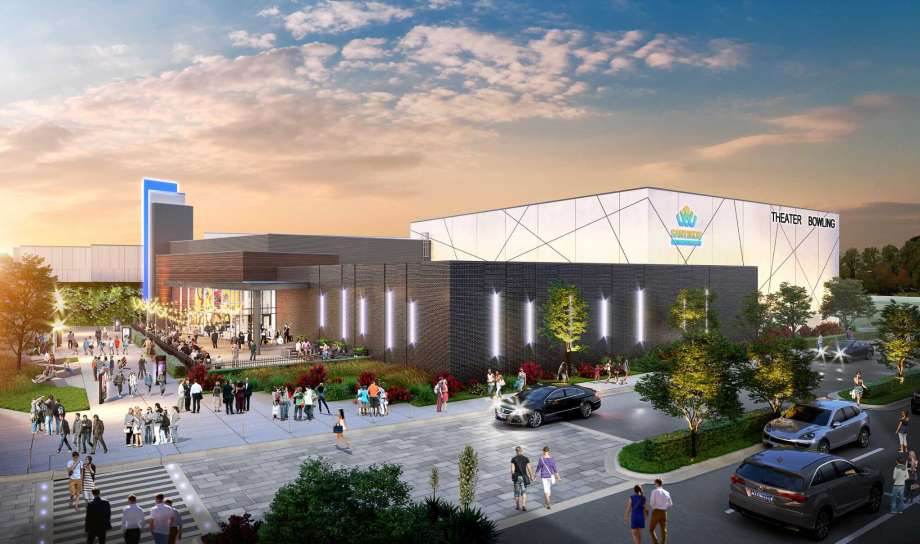 Cibolo is a city on the move, and they are making major investments into housing and quality of life developments – investments that are essential for the community's continued growth.
Mark Luft, Director, Economic Development Corporation, said, "In recent years, Cibolo has made a real effort to focus on quality of life development to improve the experience of our residents, and to ensure that workers want to live here." These developments include a new community center, opened by the YMCA of Greater San Antonio, the addition of new walking and biking trails, a new sports complex and miracle field for those with special needs, including disabled veterans. These investments have been good for the community and have helped to attract more residents to the area.
In fact, thousands are moving to Cibolo, with an average of 1,200 per year. The community is one of the fastest growing cities in Texas on a percentage basis. To keep up with this rapid growth, developing all levels of housing has become a critical part of the city's planning process. The city has actively worked to attract housing developers, both for market-rate and workforce or transitional multi-family housing. Here are just a few of the major housing development projects taking place within the community
324 Class A apartments are being built by the NRP Group
The Cibolo Crossing multi-family development will have 800 units
New Senior Living Apartments will have 136 units
One house a day is being built in Cibolo, ranging from $200 - $400,000!
Two additional developers are looking at sites in Cibolo currently, so the city expects to see this investment in housing continue to grow. This is due to the steady growth Cibolo has experienced from active and retired military personnel, the local manufacturing and agricultural sectors, and growth in Cibolo's small business community. In September, auto transmission manufacturer, Aisin, announced they were investing $400-million in a new Cibolo plant and creating an additional 900 jobs. These workers will need housing, creating opportunities for developers looking to capitalize on the city's growth.
Investing in Quality of Life
Quality of life investments like parks and recreational facilities are good for the community. They help to attract a strong workforce and contribute to long-term growth. This is one reason that Cibolo also invested in a major entertainment development that contains 87,000-square-feet of fun activities anchored by a state-of-the-art movie theater.
Current development projects include:
· Over 400,000 sq. ft. of new and future retail development
· 120-acre mixed-use development along IH-35
· 87,000 sq. ft. family entertainment center with movies, bowling, laser tag, arcade, and restaurants
On a more organic level, downtown Cibolo is also experiencing growth – growth led by local entrepreneurs. Kelsee Lee, Deputy Director of Economic Development, said, "We have a lot of veterans in our community who have lived all over the country and the world. They are choosing to make Cibolo home and many of them are opening businesses that are contributing to the vibrant and lively nature of our downtown. People are visiting Cibolo to shop, listen to music, relax at the cigar bar, grab a bite to eat and generally have fun. From the farmer's market to listening to live music at the Old Main Ice House, with its full bar and 10,000-square foot backyard, there is always something happening in Cibolo."
Investing in the Future
Kelsee Lee and Mark Luft attribute the growth in Cibolo to the community's willingness to collaborate and work as a team. "We have been able to attract businesses, complete quality of life projects and build a significant number of housing units because of our ability to work together. Throughout the city, you will find people collaborating instead of working in silos. With everyone looking to see how they can help projects succeed, we have been able to make significant advancements in a short period of time," said Mark Luft.
GVEC is one of Cibolo's community partners. We regularly collaborate with the city and have taken steps to make it easier for them to grow, including expanding utilities and internet service ahead of development.
Fast Facts About Cibolo
For anyone who is considering moving to Cibolo, investing in the area or moving a business to the community, here are a few facts you should know:
· Frontage on both IH-35 and IH-10
· 16 miles northeast of San Antonio International Airport
· 65 miles southwest of Austin- Bergstrom International Airport
· 195 miles west of Houston Ship Channel
· Immediate access to Eagle Ford Shale Region
· One of the fastest growing cities in Texas on a percentage basis
· Over 400,000 sq. ft. of new and future retail development
· Nearly 4,500 approved residential platted lots
· 1,500 additional homes are anticipated in the region within the next 3-5 years
Click here to learn more about Cibolo's growth.
Contact us to learn more about growth opportunities in the Guadalupe Valley.