Meet Kyle Kramm, the Force Behind the Growth of Downtown Seguin
Wednesday, June 15, 2022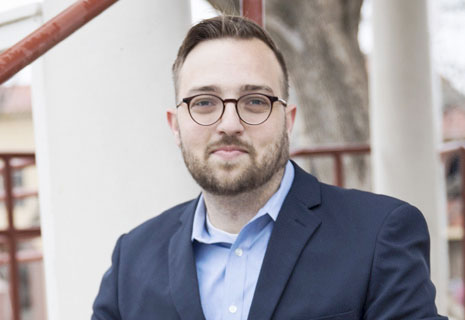 Kyle Kramm, Seguin's Main Street & CVB Director, has a passion for working with small businesses and helping the community grow. He started in Seguin's economic development office as a college intern and has been dedicatedly working to support the community ever since. "My internship started right after Caterpillar announced they were coming to Seguin. I got to experience the excitement in the community and see first hand what that meant to people when a company invested in the community. I saw how that would benefit Seguin," said Kyle. "I discovered quickly that this is what I want to do - help the community I love and make sure that I leave it better than when I found it."
Through his work as an economic developer, and now the Main Street & CVB Director, Kyle has been able to live out his mission of making the community even stronger. One of the best parts of his job is helping entrepreneurs to realize their dreams. "I help people who want to own a small business. When someone comes to my office with a dream, I help them to move from an idea to brick and mortar and into a successful business," he said.
That's a shift from traditional economic development work that can focus on supporting mid-size and larger companies. But, Kyle sees his Main Street work as the other side of the same coin. "We are a preservation-based economic development organization. We focus on economic development while preserving the historic character of our downtown," he said. "I enjoy working with our local small businesses and tell them that my job is to support them and to bring people to the downtown. Once here, they can turn folks into customers."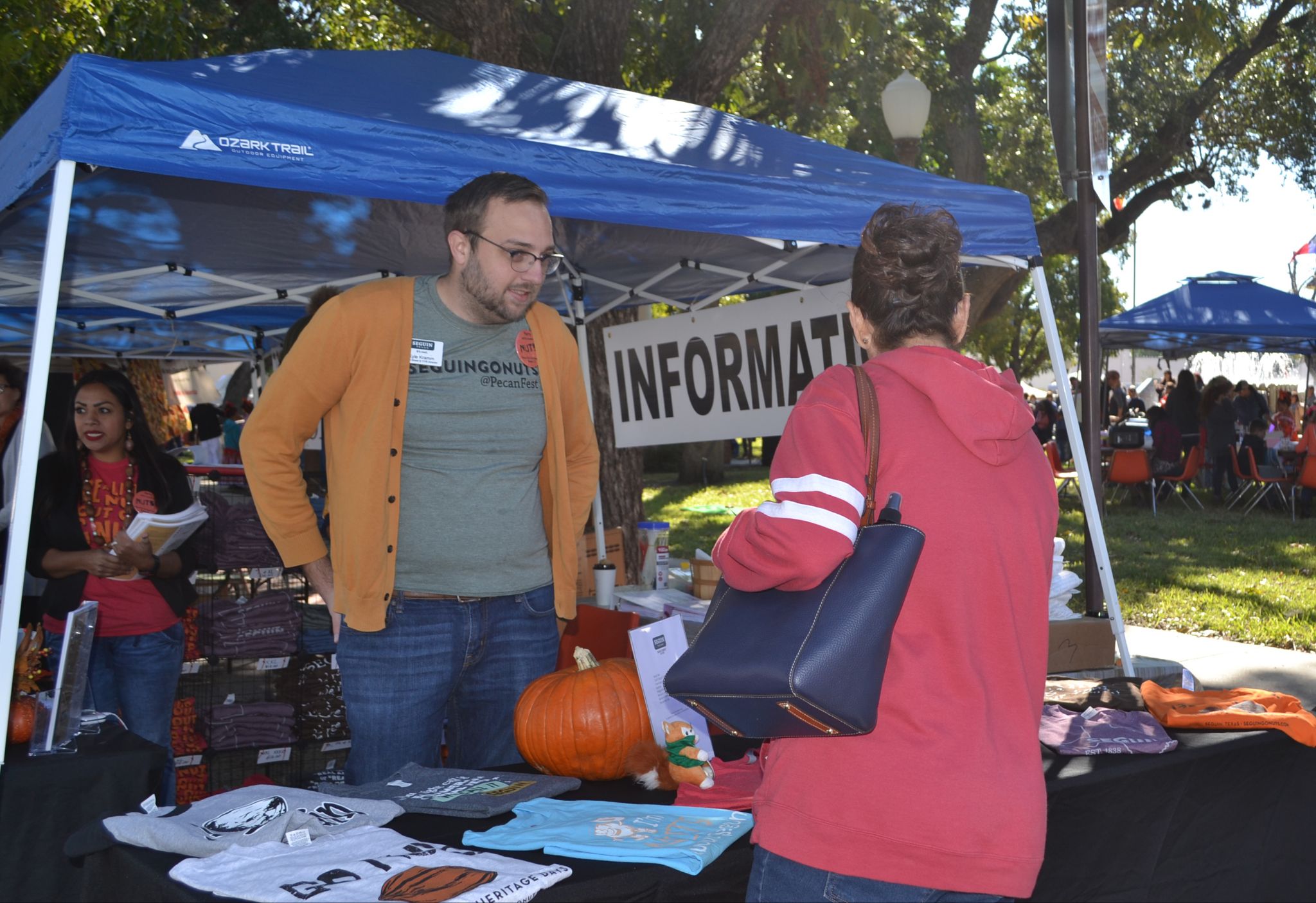 Their efforts to bring people downtown is why people often view Main Street organizations as 'party planners.' Kyle chuckles when he hears this, saying, "Over 80,000 people a year come to Seguin for events - that's a lot of commerce for our local businesses. Weekly, we have over 12,000 people coming downtown and our job is to give them reasons to visit." He continued, "We are very intentional with how we do it. For example, with the Sip-and-Stroll event we ask businesses to put the hot cocoa inside so people have to come in and look around. But, even if the event is in the park, we know that people will walk past businesses, see what's in the window and will often go inside."
Kyle is committed to implementing best practices whenever possible to ensure that Seguin's downtown businesses get the most support and opportunities for business. He was President of the Texas Downtown Association board and regularly works with Texas Main Street. "When things come up here, I have a network I can reach out to for information and bring to Seguin what has worked in other communities."
Kyle has been with the City for thirteen years and is looking to the future. "The next step is developing Downtown Seguin's Master Plan," he said. When asked why he is so focused on bringing the entire community into the process, Kyle said, "Seguin's Downtown does not belong to one person. It's not my downtown - it's the communities. The atmosphere in the district belongs to the community and so we want to make sure that everyone feels welcome, that everyone wants to be in downtown Seguin and that there is something for them to do. The planning process helps to make sure that the whole community's voices are heard." That's not always easy, especially since there is a portion of the community who currently doesn't visit the downtown area. To address this, Kyle and his team have engaged in outreach activities,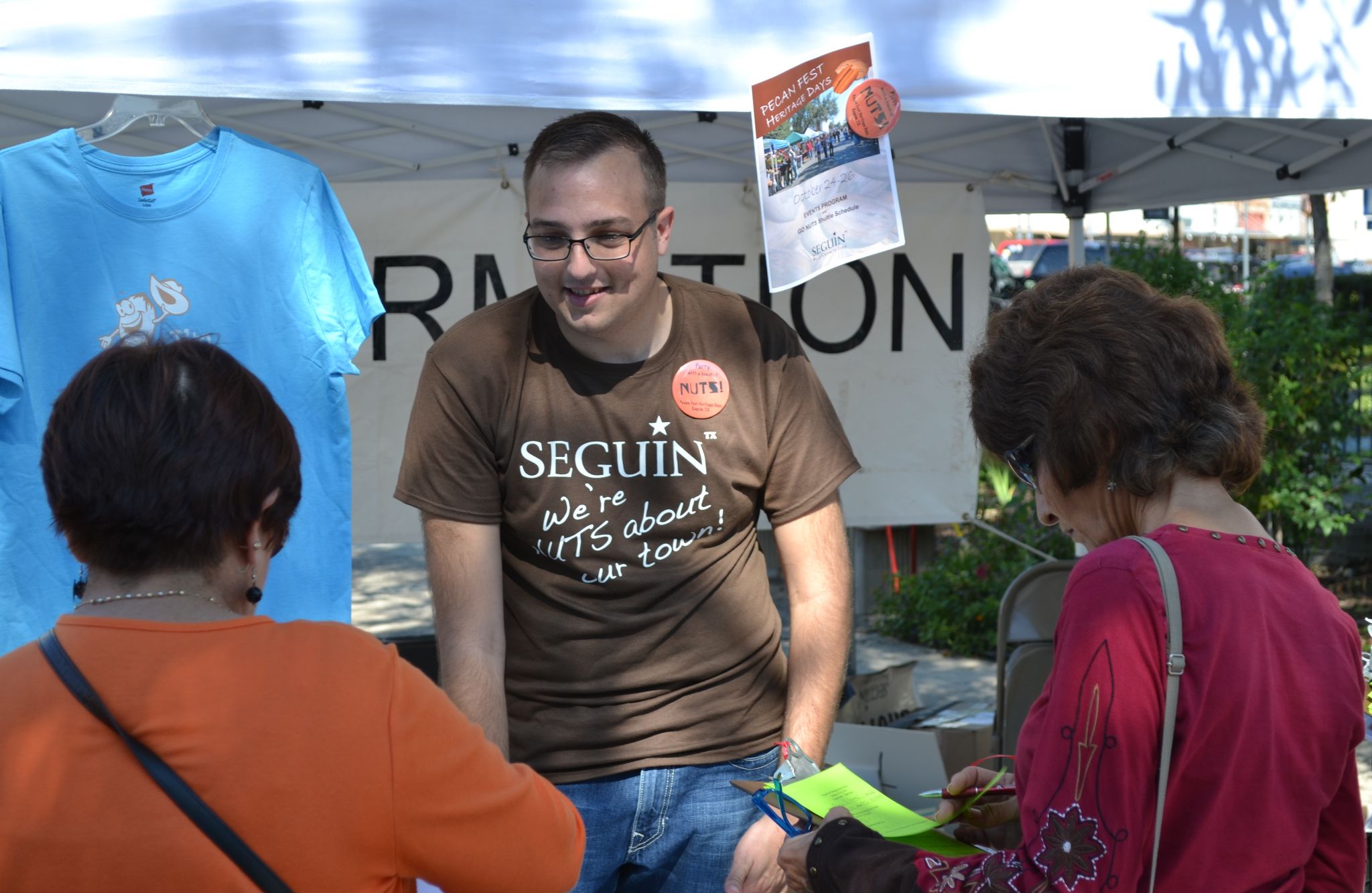 physically visiting people and asking them to participate. "We have conducted outreach in neighborhoods where we haven't heard from people, asking what they want to see and what would bring them downtown."
The plan's findings will influence what happens in Downtown Seguin next and provide a roadmap for activities and funding. "The plan will include an implementation schedule listing projects from high to low priority. This will help to guide the future and help City Council to allocate funding in ways that are supported by the community," said Kyle. He does want to stress that the City alone is not responsible for funding everything. "Part of our budget comes from the city, but many of our special projects require sponsorship funding or are paid for through our events," he said. In some cases, projects are fully funded by volunteers. For example, a few years ago a gentleman took on a project to beautify the entrance to the downtown, creating a lovely garden with the help of boy scouts and volunteers.
"If we work together as a community we will continue to make Downtown Seguin a place where everyone wants to be. We want downtown to become the community's living room," said Kyle. "Whether you want to come downtown for the afternoon or are willing to volunteer on a committee or help with a project, we welcome you."