Our Communities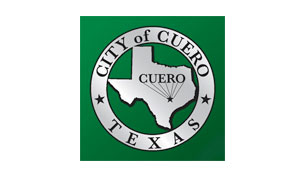 Cuero, the County Seat of DeWitt County, is located in the heart of the Eagle Ford Shale oil & gas formation in South Central Texas. Located 28 miles north of Victoria, Texas and 86 miles southeast of San Antonio, Cuero is a designated Scenic City, Playful USA City, a Go Texan Certified Retirement Community and Preserve America Community. The City is home to the national renowned Chisholm Trail Heritage Museum, a distinguished local community hospital as well as the DeWitt Industrial Park.
Cuero Development Corporation
Patrick J. Kennedy, Executive Director
361.275.8178
cueroed@cityofcuero.com
Cuero, Texas
Population
Population
Growth Rate
0.04%
Housing & Income
Income Projection
Median Household
$45,428 $51,190
Average Household
$62,736 $68,964
Per Capita
$23,287 $25,527
Workforce
AG/Forestry/Fish/Hunting
Businesses
1
Employed
2
Mining
Businesses
3
Employed
19
Utilities
Businesses
0
Employed
0
Construction
Businesses
15
Employed
97
Manufacturing
Businesses
8
Employed
30
Wholesale Trade
Businesses
12
Employed
118
Average Commute Time
17 min.
Resident Commuters
2,209
Non-Resident Commuters
671