Our Communities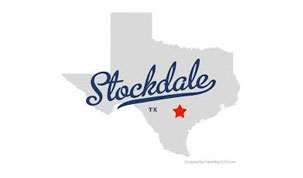 Stockdale is located in Wilson County, Texas approximately forty miles south of San Antonio and twenty-five miles south of Seguin, Texas. Stockdale is home to the Watermelon Jubilee, one of the oldest watermelon festivals in Texas and a the Stockdale Industrial Park.
City of Stockdale
Jennifer Baird, Executive Director Stockdale EDC
210.215.1003
jenniferbaird27@gmail.com
Stockdale, Texas
Population
Population
Growth Rate
2.56%
Housing & Income
Income Projection
Median Household
$56,597 $65,448
Average Household
$73,124 $82,572
Per Capita
$26,819 $30,210
Workforce
Educational Services - Businesses
Businesses
4
Employed
196
Other Service excl Pub Admin
Businesses
11
Employed
96
HealthCare/Social Assist
Businesses
3
Employed
81
Accommodation/Food Service
Businesses
9
Employed
53
Retail Trade Businesses
Businesses
9
Employed
52
Food Service/Drinking Estab
Businesses
6
Employed
45
Average Commute Time
23 min.
Resident Commuters
357
Non-Resident Commuters
237