Texas Wins Site Selection Magazine's Governors Cup Award
Wednesday, March 02, 2016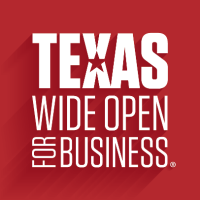 Texas and Kentucky have won the 2015 Site Selection Governors Cups. This is the third year Site Selection recognizes the state with the most qualifying new and expanded facilities per capita, which Kentucky claims for its capital investment activity in 2015. Texas wins for having the most qualified projects of any state.
The 62-year-old Atlanta-based magazine has awarded the Governor's Cup annually since 1988 to the U.S. state with the most new and expanded corporate facilities as tracked by the Conway Projects Database. Site Selection, published by Conway Inc., is the senior publication in the corporate real estate and economic development fields and is the official publication of the Global FDI Association (www.globalfdia.org) and the Industrial Asset Management Council (IAMC, at www.iamc.org). Site Selection's yearly analyses are regarded by corporate real estate analysts as "the industry scoreboard." The magazine's circulation base consists of 48,000 subscribers, most of whom are involved in corporate site selection decisions at the CEO/President/COO level.
Click here for the complete article.
Category: Awards and Recognition